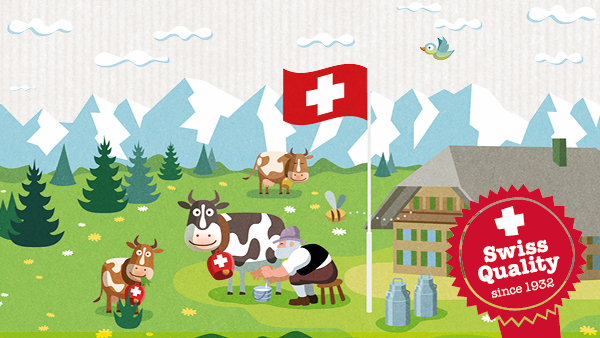 Bimbosan– the long-established brand for infant and young child nutrition
Bimbosan is our traditional Swiss brand and has been producing first-class speciality infant foods since 1932. When it comes to feeding babies and toddlers, only the best is good enough. That is why Switzerland has always been the production location. Bimbosan is the market leader in terms of sales through pharmacies and chemist stores in Switzerland.
Our product portfolio is diverse. Alongside infant, follow-on and young child formulas it also includes cereal supplements, paps, specialist products and snacks. Bimbosan also provides a range of products free from palm oil as well as products in organic quality.
The Bimbosan range
Infant formula stages 1, 2 and 3
Infant, follow-on and young child formulas to meet special nutritional requirements
Cereal supplements and paps
Specialities
Snacks
Palm oil free range
Organic products
"Important note: Breastfeeding is best for your child. Consult a healthcare professional if you intend to use this product."