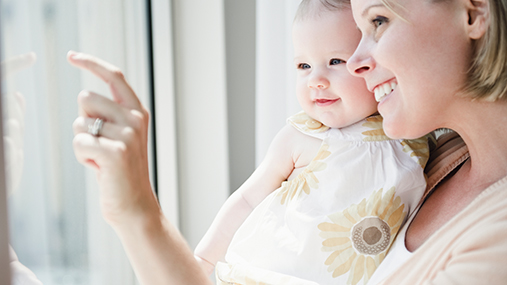 babina – infant and specialist formula from Switzerland
babina represents high quality infant and specialist formula in the premium segment for babies and young children, and includes products for expectant and breast-feeding mothers. Our products contain important nutrients that are vital to support the healthy growth and age-appropriate development of babies and small children.
babina is the HOCHDORF Group's own brand. It features a wide range of products including infant formula, follow-on and young child formulas, specialist formulas for minor digestive problems and milk for expectant and breast-feeding mothers. All our products are produced at our Swiss sites.
babina product range
Infant formula stages 1, 2 and 3
Infant and follow-on formula for special nutritional requirements
Milk for expectant and breast-feeding mothers