Our own brands – made in Switzerland from Swiss milk
Breast milk is the best choice for any new-born infant.
However, sometimes breast feeding is not an option. We have been producing and exporting Swiss-made special infant formulas since 1908, which makes us a global pioneer in this highly specialised segment.
The environmental and animal protection laws in Switzerland are among the most stringent in the world. We only process milk from healthy Swiss cows. We act with the utmost care and in accordance with the best Swiss standards of quality and the strictest hygiene regulations.
The ideal supplement for mother and child
Our products contain all the nutrients required for the healthy growth and age-appropriate development of infants and children
Our product range meets all requirements specified by the WHO and country-specific legislation
Our milks for pregnant and breast-feeding mums are the ideal nutritional supplement for this important life stage
The right product for every need
Our own brands "babina"  and "Bimbosan" include products for
Newborn babies
Infants and toddlers
Pre-school children
Special milks for infants and mums
Overview own brands
Our HOCHDORF products are sold under the two own brands "babina" und "Bimbosan".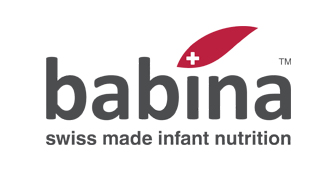 Babina product range
Stages 1, 2, 3
Wide range of infant, follow-on and children's formula for special dietary needs
Special mama milk drinks
Available in different packaging sizes
More information on babina.ch.
Bimbosan product range:
Stages 1, 2, 3
Infant, follow-on and children's formula for special dietary needs
Bottle supplements, paps and specialities like muesli
Palm oil-free range
More information about the products and where to buy them on: bimbosan.ch